Foundation Stage Teacher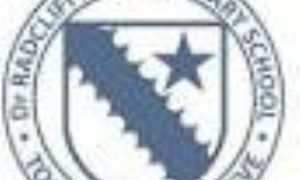 Dr Radcliffe's Primary School are looking to appoint a temporary Foundation Stage Class Teacher to start April 2019 or earlier
Foundation Stage Teacher
We are seeking a committed, skilled and enthusiastic teacher for Foundation Stage from April 2019 or earlier if possible. This is a temporary post to 31 August 2019 in the first instance but there may be the opportunity to extend this.
The ideal candidate will be an engaging teacher with a passion for learning outdoors as well as providing creative opportunities for their class. A commitment to high standards of teaching, a good understanding of children's emotional development and a positive attitude to managing behaviour are all essential. Our school has an extensive extra-curricular programme supported by all the staff. A willingness to be involved in the whole life of the school as well as being an active part of our team are therefore also important. In addition, the successful candidate should support the Christian ethos of the school.
We can offer you a committed, experienced and supportive team, a caring and dynamic working atmosphere, opportunities for continuing professional development and lots of fun. If you join our team you will be a part of a school that is a:
Gold Equality champion school
Gold standard for the Youth Sports Trust
Green Flag Eco School
Forest School
We are always on the lookout for new challenges and ideas and welcome suggestions from new staff.
We warmly invite prospective candidates to visit our school. For further details please contact the school office
Dr Radcliffe's CE Primary School, Fir Lane, Steeple Aston, Bicester, Oxon, OX25 4SF
Tel: 01865 340204
www.dr-radcliffes.org.uk
Closing Date: 12pm on Monday 3rd December
Provisional Interview Date: Week Commencing Monday 10th December
To apply : Complete the Application form below and email to odst.hr@oxford.anglican.org