Burford Primary School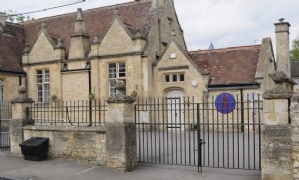 As reported in the media this week, Burford Primary School has been named in a Judicial Review that will be heard during November.
The purpose of the Judicial Review, which is being supported by Humanists UK, is to seek a change in existing legislation in relation to Collective Worship.
Statement by Anne Davey, Chief Executive Officer, Oxford Diocesan Schools Trust
It is not appropriate for Oxford Diocesan Schools Trust (ODST) to comment in detail on the contents of the Judicial Review until the outcome of the case is known in the autumn.
Daily collective worship is a statutory requirement in all publicly funded schools in England and Wales. It is required of academies like Burford Primary School, by the terms of the Secretary of State for Education's funding agreement, that the worship must be wholly or mainly of a broadly Christian character.
ODST is confident that Burford Primary School has acted entirely appropriately. It has followed statute in ways that are similar in all primary schools. Furthermore, it has provided exactly what the law requires, which includes provision for children to be withdrawn at the request of parents.
There has been no change to the character or ethos of Burford Primary School since it joined ODST. It remains a community school without a specifically religious character. Changing the character of a school to become more overtly Christian simply because it is in a Trust with church schools is not something that ODST would, or could do. Preserving the individual character of each of our schools is of utmost importance to us; each of our schools is unique and we are proud of every single one.