Forest school gets off the ground at St Mary's, Banbury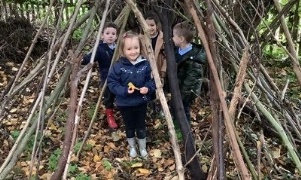 St Mary's CE Primary in central Banbury has embarked on an 'outdoor learning' journey, and children were excited to begin new Forest School sessions earlier this term.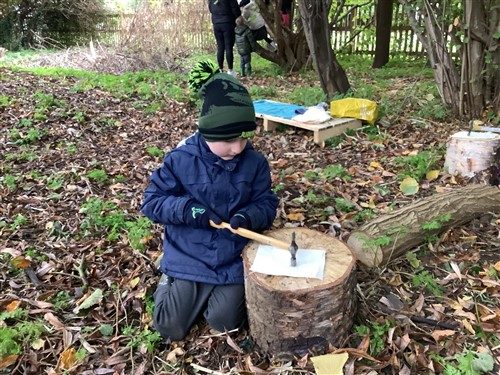 Having been through setbacks and put on hold in recent years, Forest School planning at St Mary's was finally able to take shape during the summer when one of the school's teaching assistants, Miss Garcia, took on the challenge of Forest School accreditation. The school grounds people were also able to work on an overgrown space at the bottom of the school field, and made it suitable for the children to explore and learn in.
Victoria Woods, Headteacher at St Mary's explained why the school has introduced Forest School and how the sessions will enhance children's learning and development:
"The first groups of Early Years pupils have been out exploring and interacting with the environment and each other. The social and emotional aspects of learning, the physicality of being outside, the freedom to choose and explore as well as develop language and resilience across all curriculum areas is fully met by Forest School. We will be rolling out our Forest School to other year groups over the coming year since it isn't just the youngest children in our school who benefit from this experience."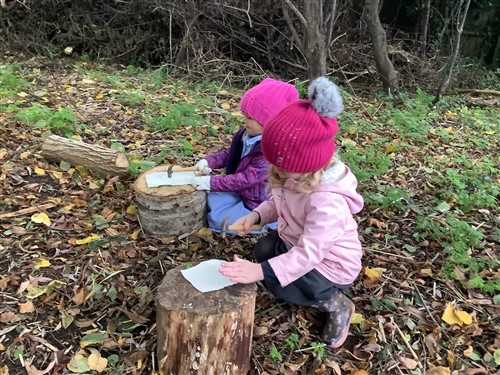 St Mary's are also embarking on a transformation of all outdoor playtimes, by starting work on a project called 'OPAL' (Outdoor Play and Learning). Teachers Miss Sturgeon and Miss Prud'homme are leading an exciting project to transform what is available for children to do during the time they are not learning inside the classrooms.
OPAL is a project which has had a huge impact across the country by taking the best examples of play from Early Years practice - giving children the chance to choose, interact, be creative, and manage their own time and space through play, with a wide variety of resources. These are not ready-made 'toys' but all the things collected as junk or thrown away, that in the hands of creative children become trains and planes and boats, or enable dressing up and storytelling and challenges and races. The school is in phase 1 of this 2-year project, collecting things to enable children to have true choice and creative play at all times.
Find out more about OPAL