Glowing report for St Peter's, Alvescot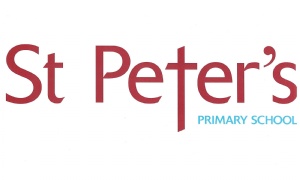 St Peter's CE Primary School in Alvescot, West Oxfordshire, received a glowing report from Ofsted, being judged 'Good' with some 'Outstanding' features' in its first inspection for over 12 years.
It was the school's first inspection since November 2007, and since it began expanding from an infant to primary school in 2017.
Lead inspector, Matthew Newberry HMI, gave Ofsted's highest rating of 'Outstanding' to the early years provision, as well as to the school's approach to personal development. His report said children received a 'first class start' with 'exceptional levels of nurture and support' and a 'wealth of stimulating learning experiences'. He found that that pupils 'interact warmly' with each other and adults, and feel happy and safe.
The report emphasises the strength of the leadership, staff and governors, who have 'high aspirations' for pupils. It highlights the 'excellent relationship' with parents, who have 'nothing but praise' for headteacher Sam King and her team. It found staff morale was high, they feel 'well supported' and value training from local networks and ODST.
The report also highlights strong teaching and learning in reading, writing and mathematics. It also noted that pupils with special educational needs are well supported and included, and that parents 'value the school's focus on equalities'. Ofsted recently introduced a more rigorous inspection framework focusing on curriculum, and inspectors found that at St Peter's, where new curriculum for the school's wider pupil age range is still being developed, leaders are already driving improvements.
Anne Dellar, Chief Executive, Oxford Diocesan Schools Trust, said:
'St Peter's is a truly inspirational school. I'm really pleased the hard work and dedication of the staff has been recognised, and that pupils' care and respect for each other stood out to inspectors. The whole report is heart-warming and I'm extremely proud of everyone at St Peter's.'
DOWNLOADS: