ODST to welcome three Berkshire schools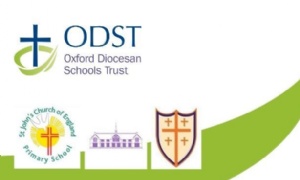 ODST is welcoming three Reading-based schools to the Trust in January 2022.
New Town Primary School, St John's CE Primary School, and New Christ Church CE Primary School will join ODST's southern hub of schools, as their current trust becomes part of ODST.
The three-school Berkshire Schools Trust becomes part of ODST on 1 January, as agreed by the Department for Education, Oxford Diocesan Board of Education, the Regional Schools Commissioner and the trustees of both trusts. A formal consultation was also carried out with parents and staff of the three schools.
ODST is a natural home for the three schools and has supported and worked alongside Berkshire Schools Trust since its inception in 2016. There are many similar values already in place - supporting the unique character of each school, putting community and children at the heart of what we do and striving to provide high quality inclusive education.
In joining ODST, the schools will benefit from the opportunities offered by a larger family of schools, such as more school-to-school collaboration, school improvement support, pastoral and inclusion support and staff development. Headteachers and Local Governing Body members from the schools have already joined several meetings and training opportunities with ODST colleagues during the Autumn term.
Anne Dellar, Chief Executive, ODST said:
'I'm delighted to welcome the communities of New Town, New Christ Church and St John's to ODST and so pleased that they are joining us for the next stage of their journey.'