Central team
Leadership
Anne Dellar, Chief Executive Officer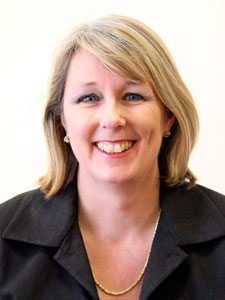 Anne is a Theology graduate from Murray-Edwards College, Cambridge. Her first career was in retail management, before training as a teacher at Moray House in Edinburgh.
She was Head of Bristol Cathedral School from 2004 to 2007, then School Development Adviser and later Deputy Director of Education in Salisbury Diocese. She became Diocesan Director of Education for the Oxford Diocese in 2011. When ODST was formed in 2012, Anne undertook the role of CEO on a part-time basis, becoming full-time CEO in 2017.
Ian Elkington, Deputy Chief Executive
Ian is an experienced headteacher, and also spent 12 years as a County Adviser in Buckinghamshire, working in a variety of roles at both national and local level across all phases.
From 2011, Ian was appointed as the School Improvement Manager for the Wycombe area of schools. He led and managed strategic initiatives across the local authority and in partnership with other local authorities. Ian has also worked as an Ofsted inspector and School Improvement Partner, and has qualified as a tutor for the NCSL.
Ian also has significant experience as a governor trainer, and has worked closely with schools, academies and other agencies, including the DfE, in order to foster partnerships and new ways of working.
School Effectiveness
Ian Conners, Lead Education Officer
Bob Pattenden, Schools Adviser
Bob was a successful primary school head for nearly 27 years in five schools, ranging from a small rural village school in Wiltshire through to a large primary in Oxfordshire which included responsibility for two Children's Centres. He has also held two Executive Headteacher posts, was seconded to the National College as a Regional Leader, and was a member of the Gloucester Diocesan Board of Education.
Bob has a keen interest in developing the future school leaders and as a music graduate is a strong advocate for the arts in primary schools.
Ian Frost, Schools Adviser
Lisa Austin, Schools Adviser
Clare Powell, Governance Manager
Clare is an experienced and accredited clerk to the governing body, having worked as a local authority clerk for 12 years. She has also held a range of positions in school governance including being a Chair of Governors, and has facilitated, developed and led training to support good governance across a variety of subjects.
In her role as part of the Central Team, Clare's work is focused on providing high quality, strategic guidance and support for governance across ODST. This involves the design and delivery of a programme of training for Local Governing Body (LGB) Members and Trustees, as well as playing an active role in briefings for Headteachers, LGB Chairs, Members and clerks. Clare's role is also to support effective governance in the following areas.
LGB reviews, development planning and evaluation
LGB structures and processes
Guidance and resources for clerks
Succession planning and recruitment
Sharing good practice
Coaching and mentoring
HR
Mark Jones, HR Manager
Mark is an associate member of the Chartered Institute of Personnel & Development and began his professional career in retail management. After a period of voluntary work in Bosnia, he returned to the UK and has since experienced HR across several sectors over the last 10 years including higher education, logistics and SMEs. He also served as a Governor for his local primary school, chairing the Finance & Staffing Committee.
Angela Eaton, HR Officer
Angela worked in a school environment for 2 years before joining ODST, and holds a CIPD qualification in HR. Previously Angela worked for Thames Valley Police for over 5 years, and in Social Housing. She also trained pupils as an Approved Driving Instructor for 9 years.
Christine Gibbins, HR Business Partner
Christine is an associate member of the CIPD with over 13 years' experience working as a HR Adviser. She has worked within both the public and private sectors and over the last 10 years worked in partnership with the Oxford University Hospitals NHS Foundation Trust and Oxfordshire County Council. With a strong employee relations focus she has also delivered people management training to managers at all levels. She volunteers as a brownie guide leader and a scout group treasurer.
Sian Bray, Payroll Officer

Sian has worked in accounts and finance in many different environments from PLC to small charities. Prior to joining ODST she spent 10 years working within Early Years settings.
Maria Anna Strapatsalou, HR Administrator
Finance
Madhu Richards, Finance Manager
Madhu is a Chartered Accountant with over 25 years of experience in the public and private sector. Most recently, Madhu was a Team Leader in the Schools Finance Team at Oxfordshire County Council for over five years – with the last two spent assisting secondary schools to convert to academy status. She then worked for a smaller MAT before joining the ODST Finance Team in April 2018.
Abbe Irving, Schools Finance Officer
Abbe is a CIMA qualified accountant and previously worked in the finance team of a local NHS Trust for 10 years.
Martin Bayliss, Schools Support Officer
Martin is an AAT qualified accountant. He previously worked for Hampshire County Council as an Education Finance Advisor, and prior to that with Oxfordshire County Council as a Schools Finance Support Officer.
Chloe Badger, Finance Assistant
Chloe has worked for ODST in finance for several years, seeing the organisation grow from four schools to 32. Previously she worked within the finance team for a construction company.
Stacey Carbon, Schools Bursar
Operations
Mike Bingham, Operations Manager
Mike was previously a Health and Safety inspector for schools with Oxfordshire County Council, following a thirty-year career with the Fire Service.
He was operational throughout his Fire Service career and performed a variety of different roles including Fire Risk Area Manager, Brigade Performance Manager, Community Safety Manager and Employee Resources and Relations Manager. Upon retirement he worked closely with the Mill Arts Centre and the Oxfordshire museum, during times of upheaval, and helped them ensure that short term disruption did not produce long term issues.
Administration
Jennifer Payne, Communications and Events Officer
Jennifer has worked in marketing, communications and events for ten years, much of it within the education sector. Prior to joining ODST she worked in educational publishing and qualifications, and has previously worked for the Specialist Schools and Academies Trust as well as in healthcare.
Helen Mitchell, Executive Assistant
Helen supports ODST's senior leadership team. She has extensive administration experience and, prior to working for ODST, worked for the Oxford Diocesan Board of Education.
Additional support from the Oxford Diocesan Board of Education (ODBE):
| | |
| --- | --- |
| Christine Jones | Admissions and Appeals Officer |
| Tom Fry | Buildings Surveyor |
| Jane Maharry | Premises Officer |