Burford Primary celebrates 'Good' Ofsted report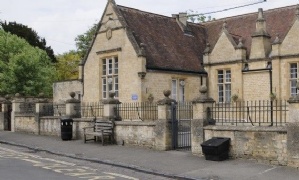 Burford Primary School has been judged to be a 'Good' school following an Ofsted inspection in September 2018.
It was the school's first inspection since converting to become an academy with ODST in 2015, and the report emphasises the positive impact that joining the trust has had on the school.
Inspector Matthew Newberry HMI reported that ODST has been 'very effective in supporting school improvement' and that the school's leaders 'have improved standards since joining the multi-academy trust', highlighting leadership, English, mathematics and early years provision.
The report praises headteacher Jenny Dyer for 'inspiring' staff, who are 'overwhelmingly supportive', and recognises the way the 'school's values of 'Respect, Aspire, Achieve' underpin everything that staff do.' It identifies a 'strong sense of community' and a 'nurturing ethos' that parents value, as well as effective work to keep pupils safe and promote their personal development and welfare.
Pupil progress, achievement and teaching is recognised as good, with progress for disadvantaged pupils and those with SEN and/or disabilities strong. Pupils are praised for their good behaviour and being 'friendly, polite and courteous', with self-confidence and a 'keen sense of equalities'.
Anne Davey, Chief Executive, ODST said:
'I am so pleased that this report really gets to the heart of Burford Primary School and the strong ethos that makes it an excellent environment for children to grow and learn in. I'm also delighted that ODST has been recognised as providing effective support to the school. We look forward to continuing to work with the governors, headteacher and staff as we build on the improvements made so far.'